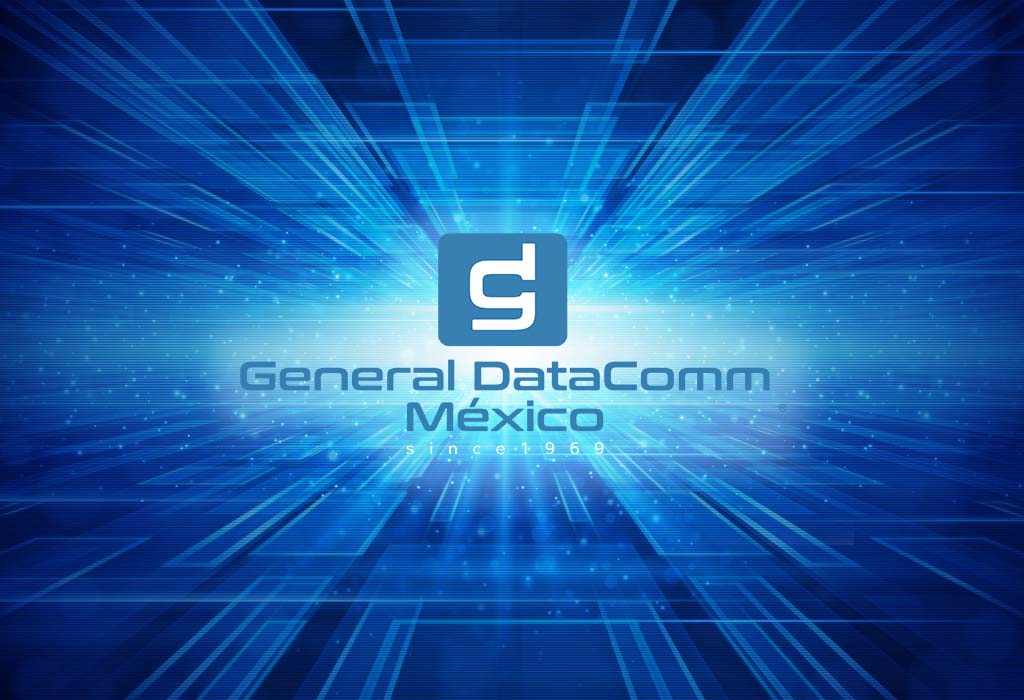 Welcome to General DataComm de México®
General DataComm de Mexico ® is a provider of Networks for Telcos and large corporations in Latin America founded in 1969, initiating its activities with the manufacture of Carrier Class equipment for ATM, TDM, MPLS and VPN applications. Offering experience in the telecommunications market for the development of turnkey projects. General DataComm de Mexico ® joined alliances with leading companies in technologies and services to guarantee the market quality solutions and latest technology with high service levels (SLA).
ImageStream was founded in 1995 as a highly innovative and forward-looking telecommunications equipment manufacturer and service provider. In 1999 ImageStream developed the first router, featuring the first driver component with its own architecture to yield a scalable router platform for service providers and carriers. Thus starting a revolution in the Router era, by transforming slow and expensive hardware for a new generation of high performance and low cost efficient equipment.
In 2012 ImageStream combined forces with General DataComm de Mexico. In this process both brands merge their technologies to create a new line of products offering high quality services. Leading to the introduction of a 3G and 4G router, network monitoring devices, a family of access point (WiFi units and a wireless media system).
At present ImageStream is embarking on a new revolution in Cloud technology. Utilizing the latest software and hardware technologies ImageStream is able to cover clients needs for scalability, security, reliability, costs reduction and job simplification in Cloud format.
In this coalescence we have a high reputation for our services, a high level of satisfaction with our clients and success in the world market because of the fulfillment of real necessities with satisfied customers in more than 50 countries.
Mission
Leading company on technological development worldwide, providing professional counseling, management and operation of telecommunications networks, complying with the best service, prices and security of our customer information.
Vision
Ensuring leadership of General DataComm de Mexico worldwide, fulfilling the standards of quality and profitability of different product lines to satisfy the needs of our customers
Values
Respect:
Legal, ethical and moral laws governing General DataComm México.
Integrity:
Conducting all business operations which must be honest and worthy of credibility in order to foster a culture of trust and truth.
Commitment:
General agreements on all commercial and technical relationship with our customers
Honesty:
In solutions provided to our customers, integrating information in a transparent manner.
Certification
ISO/IEC 9001:2015
International standards focused on Quality Management Systems (QMS) that defines the requirements to ensure that the organization has the ability to provide products/services that meet customer requirements, applicable statutory and regulatory requirements in order to increase customers' satisfaction through the system with a focus on continuous improvement.
ISO/IEC 20000-1:2011:
International standard focused on IT Service Management Systems (ITSMS) that define the requirements to ensure that the organization has the ability to carry out the delivery of IT services adding value to customers, ensuring the correct strategy, design, transition, operation and continuous service improvement through the lifecycle of IT services.
ISO/IEC 27001:2013:
International standard focused on Information Security Management Systems (ISMS) that define the requirements to ensure that the organization has the ability to ensure the availability, integrity and confidentiality of all information assets at any time ensuring customer information through a continuous improvement approach.
Cases of Success

Know our success cases and just as they, join to ImageStream@ and revolutionize your company with the best processes and technology solutions specially adapted to your needs, since we emphasize by providing quality IT solutions.

SESA (State Health Services)
Mexico Quintana Roo.
ImageStream@ innovated and improved technological services of health in more than 200 sites such as urban, rural clinics and hospitals in Quintana Roo, thanks to the implementation of electronic clinical records (Blue Care). Offering solutions for the control and monitoring of consultations and the creation of clinical records from any part of the state.
Creating a more modern and technological SESA.
BANSEFI
Mexico City
Thanks to the great experience in the IT area ImageStream@, contributed in the detection of the IP addresses that generate more traffic in the telecommunications network of BANSEFI through its tool SAM (Sispro Application Manger) that displays the information with graphs, logos and a friendly interface. It also made the management and proactive monitoring of the network through our tools: Sispro NMS, Global Control Panel, ConQuest.
Successfully solving the technological needs of BANSEFI.
SEP
Mexico City
Through its tool BSCN Balance ScoreCard Networking ImageStream@, achievement contributed to the measurement of the strategic objectives, indicators and MAAGTIC-if the network of the SEP, the BSCN is supplied of the suite of tools of ImageStream. (Global Control Panel, conquest and Sispro NMS).
Satisfactorily fulfilled the measure of their strategies in the IT area.
Distributors
ImageStream@ administers and operates the most successful networks in the country, with a large portfolio of clients such as.