Lyrium
It is an Advanced Intelligence model, which allows you to obtain critical business information with only one question.
It will help you be connected with your business and you will be informed of data, which will allow you to make a quick and timely decision.
: Interacting easily and dynamically, asking different questions based on business data. LYRIUM will respond through voice and graphically, in a timely manner to each one.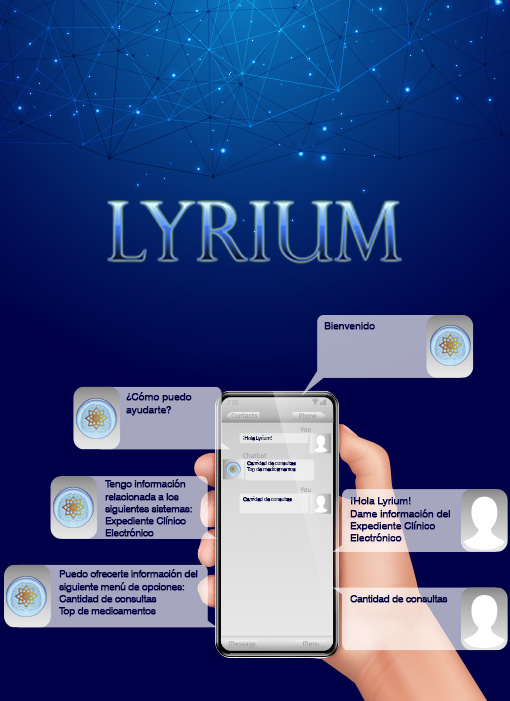 Interaction with voice commands
The Lyrium tool is able to respond to voice preset commands, providing graphic results of the parameters, statistics and compliance with the services levels of your network.
Display of graphics
By recognizing a valid command, Lyrium will display pie, bar charts, etc. that enable understanding the desired performance statistics on your network.
Compatible with all our monitoring tools
Developed by General DataComm, Lyrium has a native integration to all our monitoring tools (SISPRO/NMS, Conquest, GCP, and BSCN), providing thus, the interpretation and display of data related to the performance of your network.
Available through Android and IOS
Lyrium is available in the two main platforms of mobile equipment for an easy acquisition and use.